---
Fysik
2009-06-06
---
"HyperPhysics is an exploration environment for concepts in physics which employs concept maps and other linking strategies to facilitate smooth navigation...

The entire environment is interconnected with thousands of links, reminiscent of a neural network."
| | |
| --- | --- |
| | Review Articles and Tutorials in an Encyclopædic Format |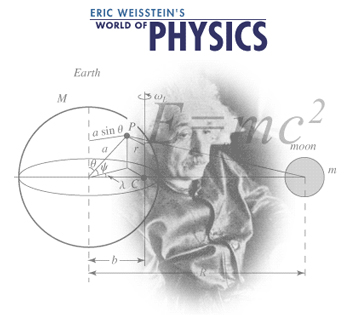 ERIC WEISSTEIN'S WORLD OF PHYSICS
A WOLFRAM WEB RESOURCE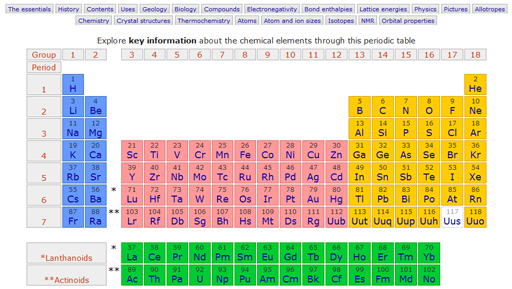 Klicka på ett nyckelområde längst upp ("The essentials"," History" osv) och sedan på en atom i tabellen



AN ARCHIVE PRESENTING AND DOCUMENTING SOME IMPORTANT AND ORIGINAL CONTRIBUTIONS MADE BEFORE 1976 BY 20th CENTURY WOMEN.
---
Utskriven: 2022-01-23
Från sidan: Georgios Smedja i Fysik och Matematik
http://www.georgiostheodoridis.se/sv/sx_PrintPage.php?tid=111